How much can you save with solar?

Growatt New Energy Technology Co., Ltd was established on May 2010, a professional and vigorous new energy company focusing on photovoltaic inverters. Until now, Growatt has reached over 1GW installation worldwide, famous as a world leading manufacturer of cost-effective photovoltaic inverters with high efficiency.
Grid-connected photovoltaic string inverters range from 1kW to 20kW to satisfy a wide range of residential and commercial applications, while the central inverters range from 500kW to 1MW for industrial use. They all feature a wide range of DC input and MPPT voltage and a high protection class of up to IP65.
Founded in 2005 and listed on the New York Stock Exchange in 2008, ReneSola (NYSE:SOL) is a leading international brand and technology provider of green energy products. ReneSola currently has 42 warehouses and 26 offices around the world which offer local sales, warehouses, and technical and logistics services.
As a system technology specialist, SMA has been developing and distributing high-quality PV inverters and innovative technology for intelligent energy management for over 30 years. Technology and service solutions for all photovoltaic applications offer users more efficiency and independence in meeting their energy needs.
ABB (Previously known as Aurora)
ABB offers one of widest portfolio of solar inverters ranging from small micro-inverters and three-phase string inverters up to megawatt-sized central inverters. This extensive range of solar inverters is suitable for the smallest residential photovoltaic (PV) systems right up to multi-megawatt PV power plants. The offering is complemented by various monitoring solutions as well as a global service network to maximize the return on your investment.
With this level of investment and innovation, SolaX products are designed, tested and manufactured to the highest global standards. Proudly supported by 16 international offices with 24-hour, 7 days per week online service, our products are exported to 47 countries via 200 distribution channels. SolaX products come with international module certifications such as TÜV, CE, SAA, UL, MCS, ROHS and inverter certificates, VDE, SAA, EN50438, G83, G59, C10/11.
Future conception for Solar
Charge controller and inverter integrated
Intelligent battery management function
45°C full-load output
Fanless low-noise design
More security & performance for same costs
IP65 dust-proof and water-proof rating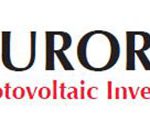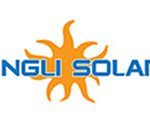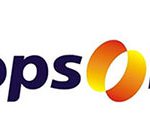 How much can you save with solar?