How much can you save with solar?
JinkoSolar (NYSE: JKS) is a global leader in the solar industry. The Company distributes its solar products and sells its solutions and services to a diversified international utility, commercial and residential customer base in China, the United States, Japan, Germany, the United Kingdom, Chile, South Africa, India, Mexico, Brazil, the United Arab Emirates, Italy, Spain, France, Belgium, and other countries and regions.
Phono Solar Technology Co. Ltd. is one of the world's leading renewable energy product manufacturers and a well trusted brand provider. The Phono Solar brand has become synonymous with high performing, top quality photovoltaic panels that are ideal for use in large scale power plants, commercial and residential installations.

Topsolar products have been extensively exported to European and American markets and have won good reputations among customers from German, Spain and other countries, thus having a place in the international market. Today, Topsolar applies its international market experience to the domestic market and aggressively participates in the World Bank project, national bright project, country-through program and green Olympics program.
BLD Solar is an integrated global solar energy solution provider, a professional manufacturer of solar wafers, cells, modules, and has formed a relatively complete solar power industrial chain. The output value of the company is 200MW. Their manufacturing plants are located in Yuhuan, Zhejiang province. BLD Solar is qualified by ISO9001, ISO14001 and OHSAS18001 management systems.
Founded in 2005 and listed on the New York Stock Exchange in 2008, ReneSola (NYSE:SOL) is a leading international brand and technology provider of green energy products. ReneSola currently has 42 warehouses and 26 offices around the world which offer local sales, warehouses, and technical and logistics services.
With over 30 in-house tests and a state of the art research and development lab, Trina goes beyond requirements to deliver the highest quality product to customers. From one end of the supply chain to the other, customers can trust the quality and reliability of Trina.
Hanwha Q CELLS is a manufacturer of photovoltaic cells. The company is headquartered in Thalheim, Germany. The company was established in 1999 as Q-Cells AG. Since 2012 it is a part of the Hanwha Group. Q.ANTUM combines the best features of all known cell technologies to achieve high performance levels at low cost of electricity (LCOE). This advanced technology ensures Q CELLS solar modules achieve maximum luminous efficiency under real, day to day conditions, even under cloudy skies.
As one of the world's largest solar panel manufacturers, Yingli Solar is a leader in new solar energy technology. With almost 10% global market share, more homes and businesses around the world are choosing Yingli Solar than any other PV brand. Featuring world-class technology, high-quality workmanship and robust construction, our solar panel systems are designed to withstand harsh Australian conditions.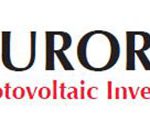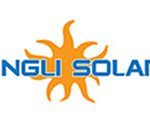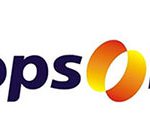 How much can you save with solar?