How can solar make you
forget these problems?
Drastically reduce your electricity bills
Forget about paying high electricity charges for a minimum 25 years!
Use clean and free energy
Enjoy unlimited renewable energy to its full potential.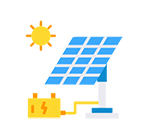 Minimise annoying power outages
Use the sun as your alternate power source.
Increase your property value
Home with solar panels installed sells much faster & more resale value
With Start Solar
Go Solar in
3 Easy Steps

Share your details
Share with us some basic details and we will get in touch with you.
Get a system review
Our experts will visit your place and suggest the best solar system suited to your needs.
Installation
Stop paying energy companies & start enjoying free energy using your own solar pv system
Start Solar is 100% Australian owned and has years of experience in developing solar solutions, project management, innovation, finance options and helping the development of the local industries.
We have the capability to manage any kind of system and installation and lead all our projects to fruition through the highest standards of performance and service quality.
Certification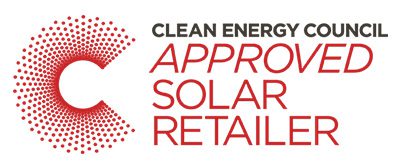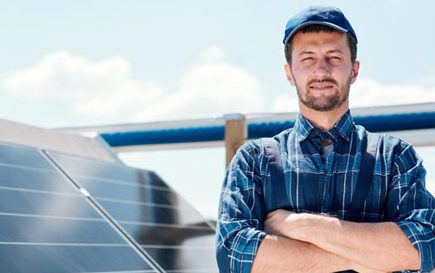 Do you want to install the solar panel system in your home?
Testimonial

Google
Review
This is what our happy customers have to say about us

Had a great experience with Start Solar. I had my unit installed in July of last year. It has been going great so far. The installation was quick and the... read more staff helped me identify what panels and inverter fit my needs. I ended up with 5.3kw of panels with great warranty. I'm now significantly in credit on my power bill and exporting 3x what I use! Pretty good to be carbon neutral for energy now and to earn money from my roof!

Nick Epstein


April 20, 2022

Sam from start solar has made our experience so easy to have solar installed on a number of our buildings and residential homes, we are very happy with all of... read more the outcomes and the incredible savings we have achieved. Thanks Sam for your efforts and thanks to start solar. Cheers from Leo and Megan.

leo mull


April 20, 2022

Punctual and completed installation within estimated timeframe. Was willing to help even though my roof could not accommodate a normal 6.6 kw system. Many thanks to the team at Start Solar!

Chi Duong


April 11, 2022

I have installed a 6.66kW System from Start Solar. Shalin (Sam) was absolutely genuine and upfront in everything. He did all the process and paperwork for me which makes my... read more job so easy. He even helped me in applying for Solar Victoria Rebate. The admin people were extremely responsive too. The installation team did a good job as I can see the result in my power bill. I highly recommend Start Solar.

Nirmal Patel


April 11, 2022

Ayush & the Solar Start team have been absolutely amazing and a real pleasure to deal with the entire process. Ayush has wonderful expert knowledge about everything to do with... read more Solar panels- he answered all our questions and was also able to give us invaluable advice to how we should be using our electricity on a daily basis to achieve the optimal results from our solar. Every step of the process, he would check in to see how we were going and ensure everything was running on time. He had great communication as he always replied almost immediately to our texts and emails.
We cannot recommend this company enough as everything ran so smoothly. We have had the solar panels in for nearly a year now and we are extremely happy with their performance. We just had a pool installed in summer ( the main reason for getting solar) and the setup and system has not disappointed us. Our recent electricity bill came in with credits - something I didn't think that was possible.
A huge thank you to Ayush for all your attention to detail - your professional but friendly & kind manner made a daunting process super easy.

Cherie Robinson


April 11, 2022

Good Job and Great Savings

I had Start Solar installed all the solar panels in all my properties, two businesses and on my own house. They did everything professionally from quotes... read more to installation and also assisting me in getting the rebates. Dave has been there willing to help in answering questions I might have and assisting in everything I need to fill up. Ria from their office is also doing an amazing job in helping me with the paperwork to get connected to the grid.

I can see everything working and giving me great savings along the way. I am happy to say that working with this company has been easy and a wonderful experience.

Ruth Alsop


April 11, 2022

I installed my solar with the help of shalin. He helped me till the end process. It was very well organised,punctual staff who did the installation. I highly recommend startsolar... read more to others as well.

swapnil desai


April 11, 2022

I installed batteries and couldn't be happier. The advice and service I received from Sam my start Solor contact was and still is first class. From information before the install,... read more service and answering any questions I have had along the way.

Phil Allen


April 11, 2022
Download our free ebook on
8 ENERGY SAVING
HACKS TODAY!