Why Solar System for your Business
Reduce your electric bills
Electricity prices are rising and pose a significant obstacle for any business. Installing a Start Solar power system presents the solution by reducing the expenditure on electricity dramatically allowing your company to save money for other business imperatives. Since solar energy is a renewable and environment friendly source of energy, it makes good business sense to include it as part of your company's sustainability endeavour. It is clear that there are many benefits of solar for companies and our experts can help you to choose the best system for your business.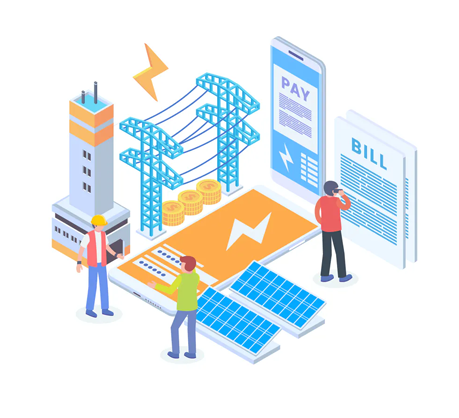 The lifespan of Solar Power systems is about 25 years or more. This guarantees yearly returns for the electricity produced by them and therefore makes this a sound and sensible business investment. In addition, to the many benefits and high returns on the investment, these systems require a negligible amount of maintenance and include long-term warranties for the components as well. There are hardly any risks associated with the investment in these systems and in fact, your business would gain when the prices of electricity rise. There are also easy payment and finance options to allow easy installation minus the stress of upsetting the budget.
Great return on your investment
The other significant benefit of investing in solar for an organization is the myriad government schemes – rebates and incentives – for those who use renewable energy sources. It is therefore the most opportune time to make this investment and take advantage of the REC's, federal and state rebates and other tax credits. The Clean Technology Investment Program (CTIP) Funding is a competitive but limited grant that can provide a funding of a maximum of $50,000 for your business. The Federal and state governments are supporting the endeavours of companies that investment in environment friendly practices and installing and using a solar power system for your business is certainly one, with many benefits.
Customized to suit your business
The size of the solar system for your organization depends on myriad factors but the most important factor is the amount of electricity consumed by your company per day. The ideal solar system for your business would be one that produces electricity just below the actual consumption by your company (do check on FiTs available before deciding or let our experts help you). 5KW to 10KW suffices for smaller sized businesses while larger establishments would need multi-kilowatt systems and more. Our experts can help you make an informed and smart decision customized to suit your business demands and the available budget.
Contribute for Clean & Green environment
using solar energy
Still Something in Mind
Being a clean and cost efficient energy it reduces the operating costs for your organization, locks in energy costs for many years even if electricity prices increase and enhances your reputation for being an environment friendly organization.